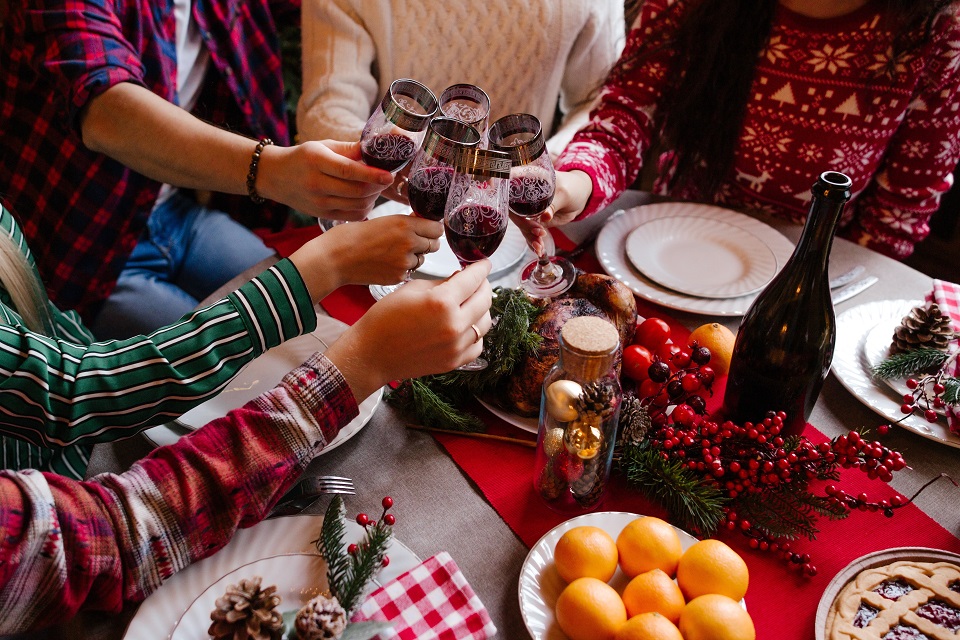 Friends and families from all across the country will soon be traveling great distances for long-overdue holiday season get-togethers. In fact, auto insurance company AAA expected some 55 million travelers to take to the road, rails and air for Thanksgiving — and Christmas is only going to drive that total up. "Strong economic fundamentals are motivating Americans to venture out this holiday in near-record numbers," AAA found, noting that this year's Thanksgiving total was the second-highest it had ever recorded since tracking began in 2000.
When these millions of travelers arrive, appetites will be at an all-time high so Superior Farms wants to offer recipes that will appease guests. Walking out of the cold and into a warm, welcoming home that's filled with the smells of a fresh-cooked dinner is one of the hallmarks of holiday travel. Below, we'll offer a festive recipe — courtesy of the American Lamb Board — that's sure to please guests and spark new traditions! "Festive" is the operative word here, as you'll see below.
Festive Lamb Crown Roast with Oven Roasted Vegetables from Superior Farms
Approximate preparation time: 20 minutes
Cooking time: 1 hour and 45 minutes
Yields: 6 to 8 servings
Ingredients: 2 whole garlic heads, 2 tbsp extra-virgin olive oil, 2 tbsp unsalted butter, 1 cup panko breadcrumbs, 1 tbsp fresh chopped rosemary, 1 tbsp fresh chopped basil, 1 tbsp fresh chopped thyme, 1 American Lamb crown roast, cap removed from ribs, salt and coarse ground pepper, oven-roasted vegetables for serving
Directions:
1) Preheat the oven to 375 degrees Fahrenheit. Cut a half-inch off tops of garlic. Place garlic in small metal baking pan and drizzle with 1 tablespoon olive oil. Roast for 1 hour. Let garlic cool and squeeze cloves into small bowl. Mash the garlic with remaining 1 tablespoon olive oil then set aside.
2) In a small skillet, melt butter over medium heat and add breadcrumbs. Stir and cook until browned. Pour mixture into a bowl and mix in chopped herbs.
3) Place crown roast into roasting pan. Rub garlic mixture over the outside of the roast. Generously season lamb from Superior Farms with salt and pepper. Pat breadcrumb mixture over entire roast.
4) Roast crown roast at 375 degrees Fahrenheit for approximately 45 minutes or until desired degree of doneness.
5) Remove roast from oven and pour roasted vegetables in center of pan. Cover and let stand for 10 minutes.
6) Carve roast and serve two to three lamb chops per serving.
Superior Farms is proud to play a role in so many holiday meals across the country. Those who try out the recipe above will soon discover a new main course that can replace the dinner dish that's been on the menu for decades.
Recipe courtesy of American Lamb Board