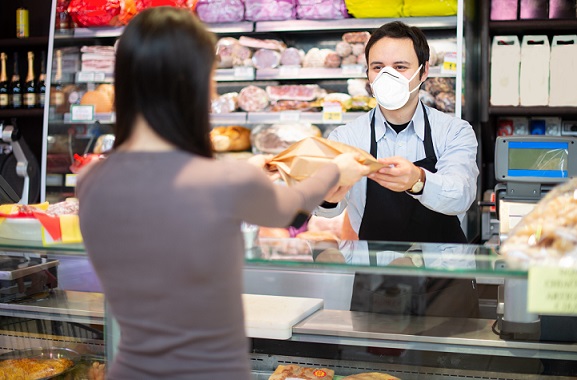 Superior Farms would like to extend our sympathy and support to all of the families in America who are currently suffering emotionally, financially and physically on account of the Covid-19 pandemic. Superior Farms is committed to putting the health and safety of our employee-owners and customers above all else. We understand the entire food industry is deeply impacted right now. Superior Farms has reacted to the Covid-19 pandemic by putting our focus on three objectives.
The first objective of Superior Farms is to ensure that we can answer the call of providing unmatched lamb products. There has been an incredible spike in retail demand for lamb, so our team has done everything in their power to ensure that all families are able to enjoy the highest quality lamb products. The second objective correlates with the first as our team looks to process as many lambs as possible. Finally, we are committed to supporting the food service and its customers as much as we can as each region considers plans to re-open. It is easy to focus on the negative during a pandemic; it's our goal to be as positive and as proactive as possible.
Being proactive has helped Superior Farms put our company in the best position possible throughout the pandemic. At the start of March, Superior Farms enacted plans and procedures focused on employee safety. Employees were encouraged to stay home when feeling sick or running a fever, certain positions shifted to work-from-home status, and all facilities increased cleanliness and sanitation efforts.
Tough times provide opportunities for Superior Farms to notice the efforts employee owners make to keep the company great. The whole team has stepped up during the pandemic to exhibit why Superior Farms is known for qualities like respect, integrity, quality, accountability, dedication and more In addition to internal measures, Superior Farms is giving back to the community in this time of great need. The team has donated 5,000 pounds of product, which is valued at 50k to the Family Meal Initiative. Local restaurants in the Sacramento area are utilizing lamb from Superior Farms to help feed families in need.
We encourage you to visit our website often for the latest news and updates as we continue to push forward and think positive during this extremely difficult time.